In this article, we explain the process of locating your product key, and activating and installing your McAfee subscription after making a purchase on www.fixmestick.com.
If you already have your 25-digit activation code, you can skip to Downloading and Installing McAfee.
Tip: If you need help with any other issues, you can contact McAfee's customer support by calling 1 (866) 622-3911.
Index
Downloading and Installing McAfee
When you purchase McAfee from FixMeStick.com, you will be sent two emails: 1) a receipt confirming your purchase, and 2) a link for activating your subscription.
In both emails, you will see links sending you to a page that contains your 25-digit product key.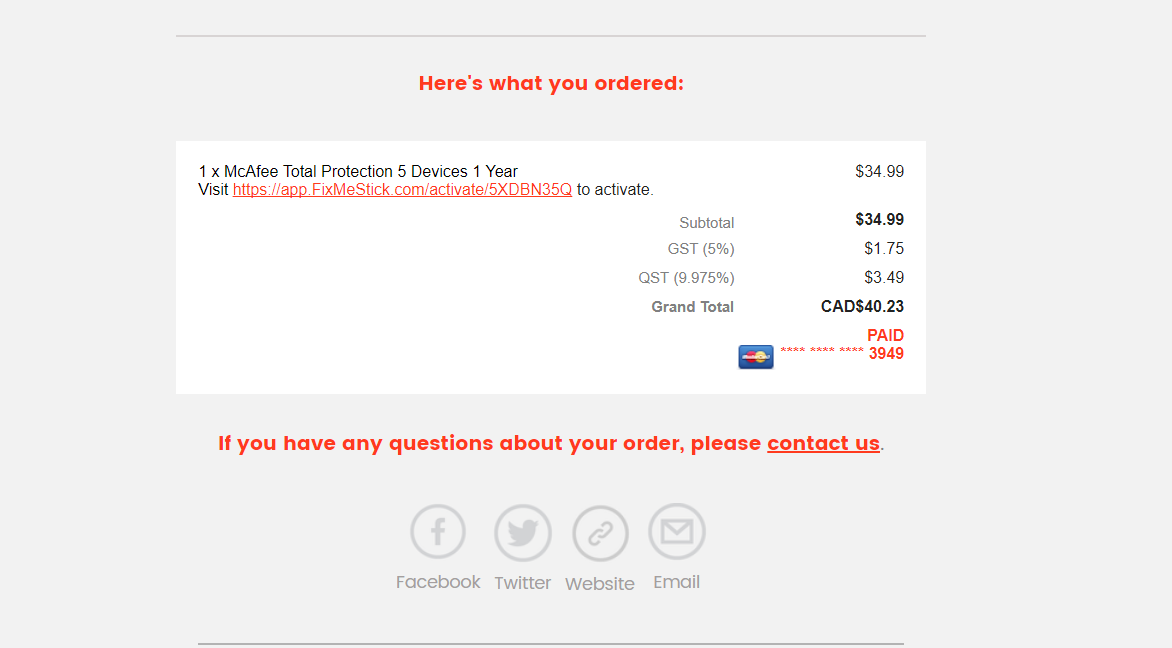 In the email with your purchase confirmation, you'll see a link to activate under the specifications of your order.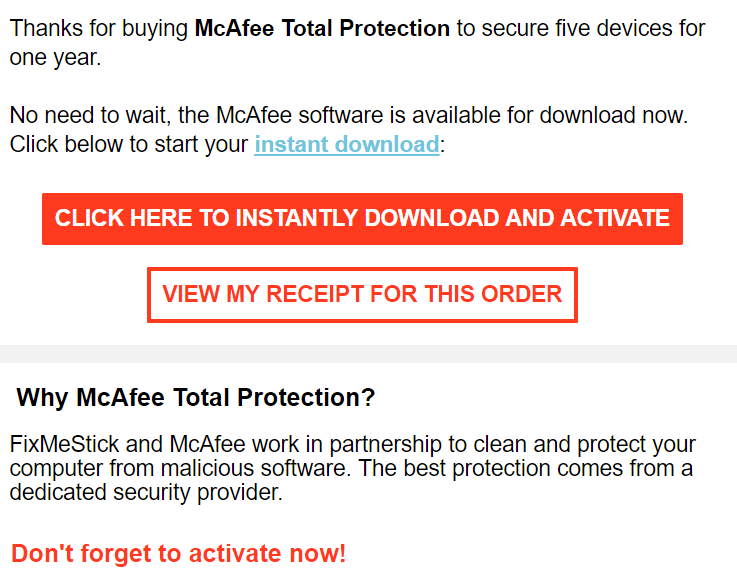 In the second email, you'll see the link to begin the activation in a read box that reads Click Here To Instantly Download and Activate.
Click on one of these links.

All links will lead you to a page that contains your product key, that looks like this: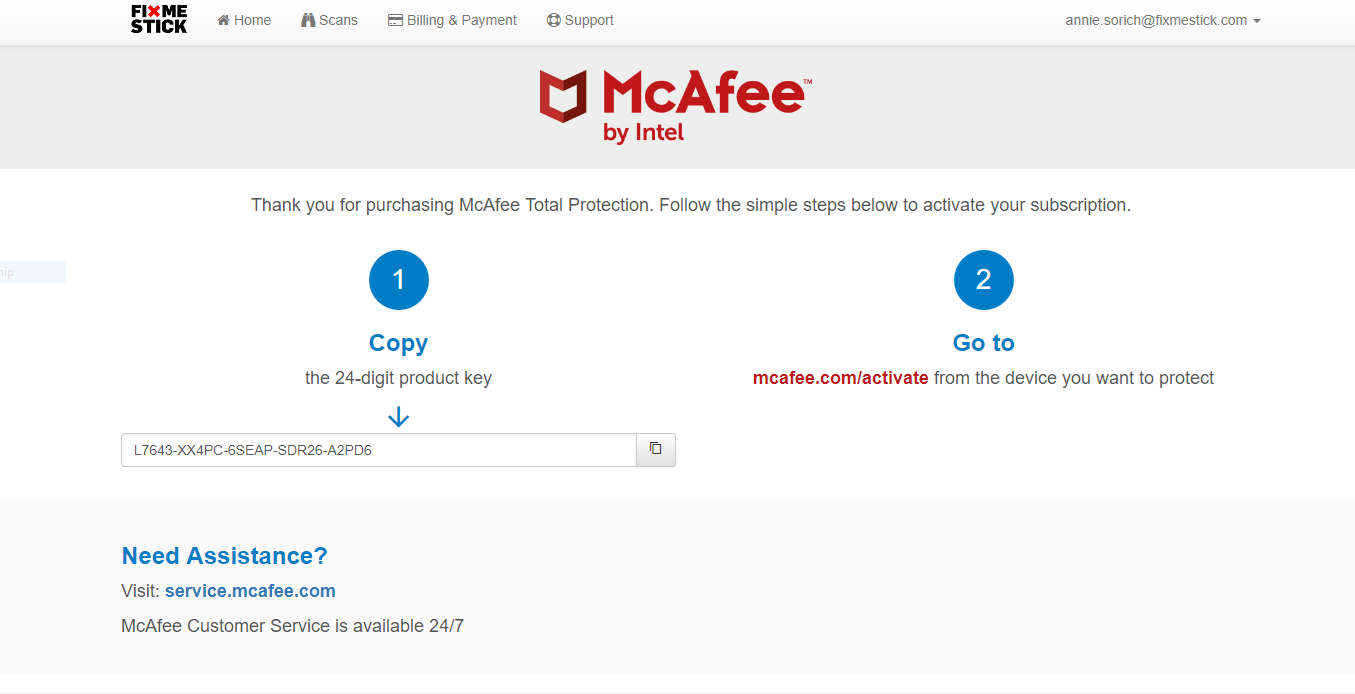 Highlight the activation code with your mouse. You can either A) right-click, and left-click 'copy' in the drop-down menu, or B) use keyboard combination CTRL + C to copy the code to your clipboard. Alternatively, write down your activation code to use later.
Downloading and Installing McAfee
1. Entering your code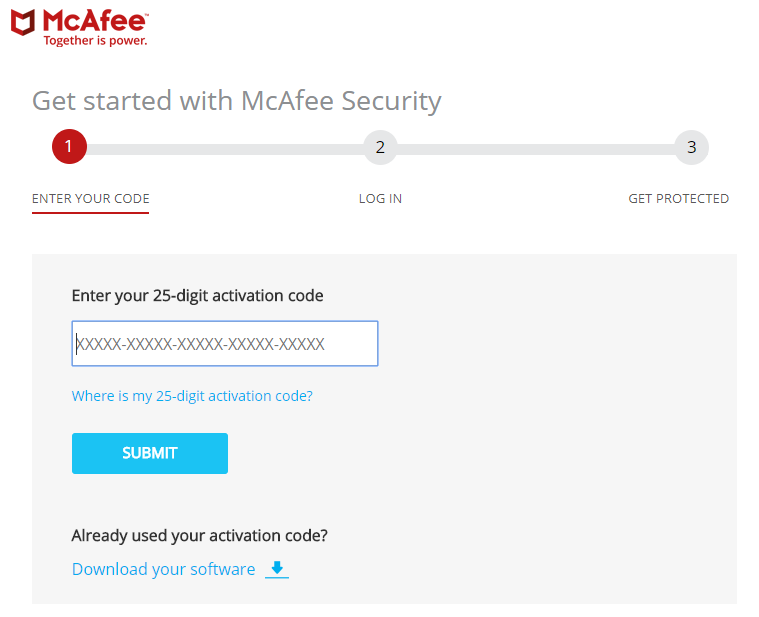 You can either A) click on the white box and press CTRL + V or B) right-click in the box and then left-click 'paste' from the drop-down. Your product key should appear.

If the above step doesn't work, type the product key.

Click Submit.
2. Log in
Enter your email address.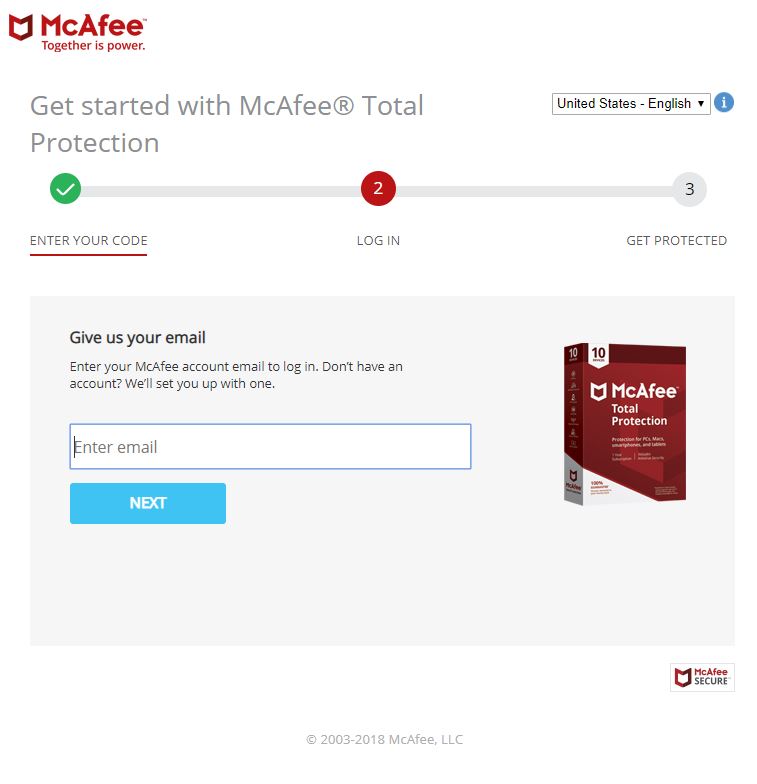 If you don't have an account, you will be prompted to choose a password

Re-enter your password to verify it.
Next, click I Agree.

Your subscription is now activated.
3. Install
Click Install on this PC to start the download process.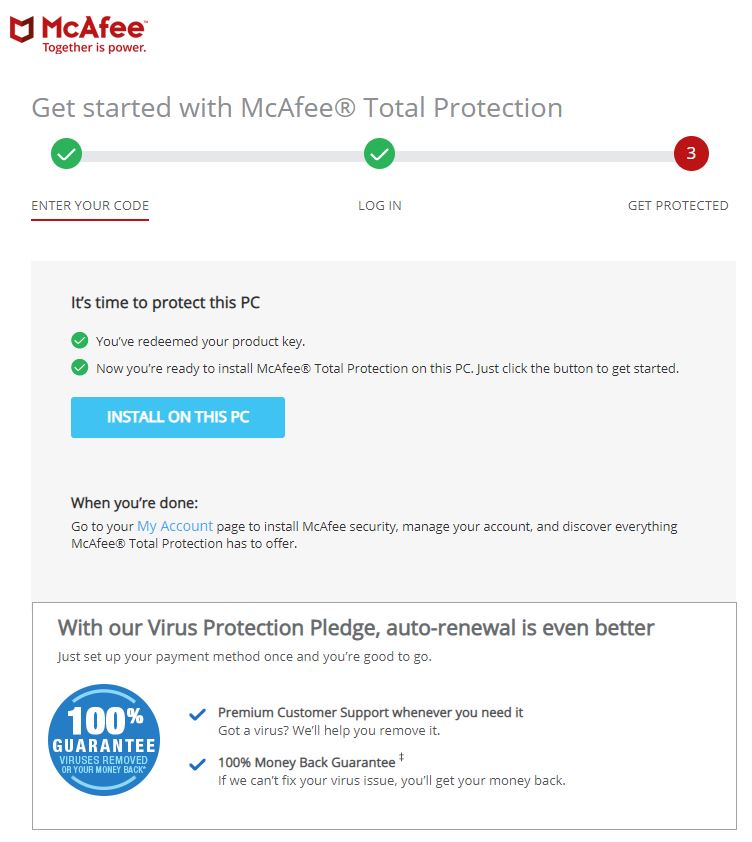 Double-left click Agree and Download to McAfee's License Terms.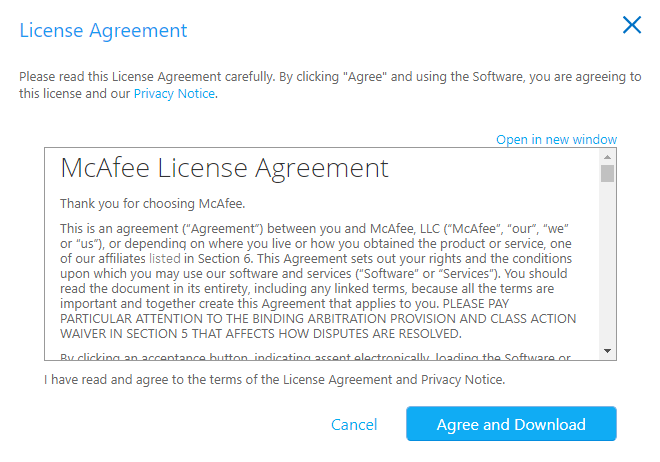 Your computer will download the program. You will need to left click on the downloaded application, often called

McAfee_Installer to continue with the process. If you can't see it, it could be in your Downloads folder.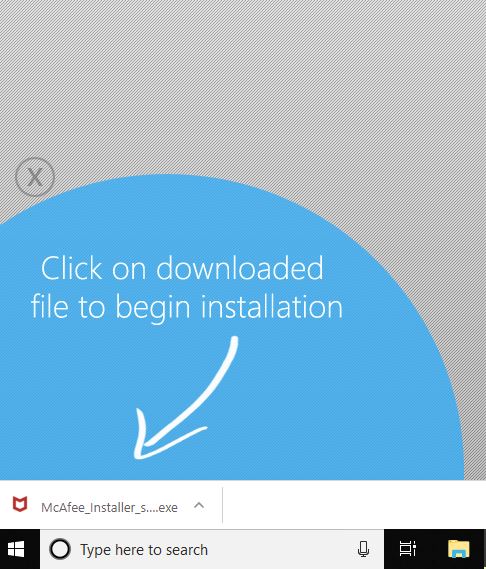 Once you double-left click that file, McAfee will open on your computer.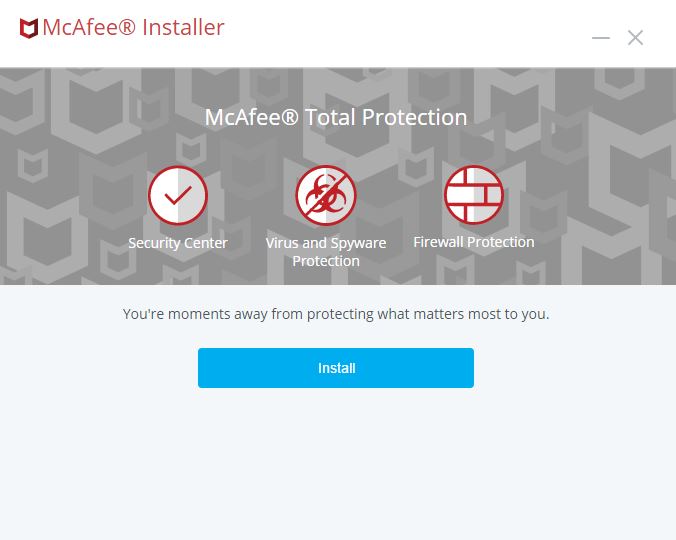 Click Install to finish the installation process on your computer.
For directions on installing McAfee on different devices, please visit the McAfee Knowledge Base here.
The official McAfee customer support number is 1 (866) 622-3911.