This article explains how to install and use NordVPN after purchasing online from FixMeStick.
FixMeTip: If you need technical support with your NordVPN subscription after downloading and installing it, you can contact NordVPN's customer support by clicking here.
Index:
Downloading and Installing NordVPN
Checking and Updating Your Subscription
What is a VPN and why do I need it?
A VPN (virtual private network) is a service that encrypts your internet traffic and protects your online identity. A VPN redirects your internet traffic through a specially configured remote server. This way, the VPN hides your IP address and encrypts all the data you send or receive. The encrypted data looks like gibberish to anyone who intercepts it — it is impossible to read. It's like a hack-proof, encrypted tunnel for online traffic to flow.
What many people don't know is your home Wi-Fi network can be just as unsafe as a public Wi-Fi network. Home routers can be infected and become compromised, affecting your security and privacy. An additional layer of security provided by a VPN can keep hackers, cyber criminals, and data thieves away.
What are the system requirements for NordVPN?
NordVPN can be used on up to 6 devices in your home simultaneously, and all with only one NordVPN account. This includes computers, smartphones, routers and more. It is compatible with Windows 7, 8, 8.1 or 10, MacOS, iOS, Android and Linux.
Are NordVPN and FixMeStick compatible on my computer?
Yes! The FixMeStick is designed to be compatible with NordVPN as well as other VPN services. In fact, we encourage you to use both these cybersecurity tools to stay as safe as possible when you're browsing online!
Locating Your Activation Code:
1. Once you've purchased NordVPN, you will receive 2 emails. Either one of these emails will have both your NordVPN activation key and a link to start the activation process:
A receipt to confirm your purchase

- to find your receipt please search your email for the subject line

Your order with FixMeStick.

In the invoice, please click the link that says

visit

https://app.FixMeStick.com/activate/foo

to activate

.

Instructions with how to activate NordVPN

- to find the activation instructions please search your email for the subject line

Action Required: Download and activate your purchase of NordVPN

. In the email, please click

click here to start your instant download and activate your purchase.
2. Now you will be on a page that looks like the one below. First, left-click under step 1 to copy the activation key. Then click join.nordvpn.com/order/activate/ under step number 2.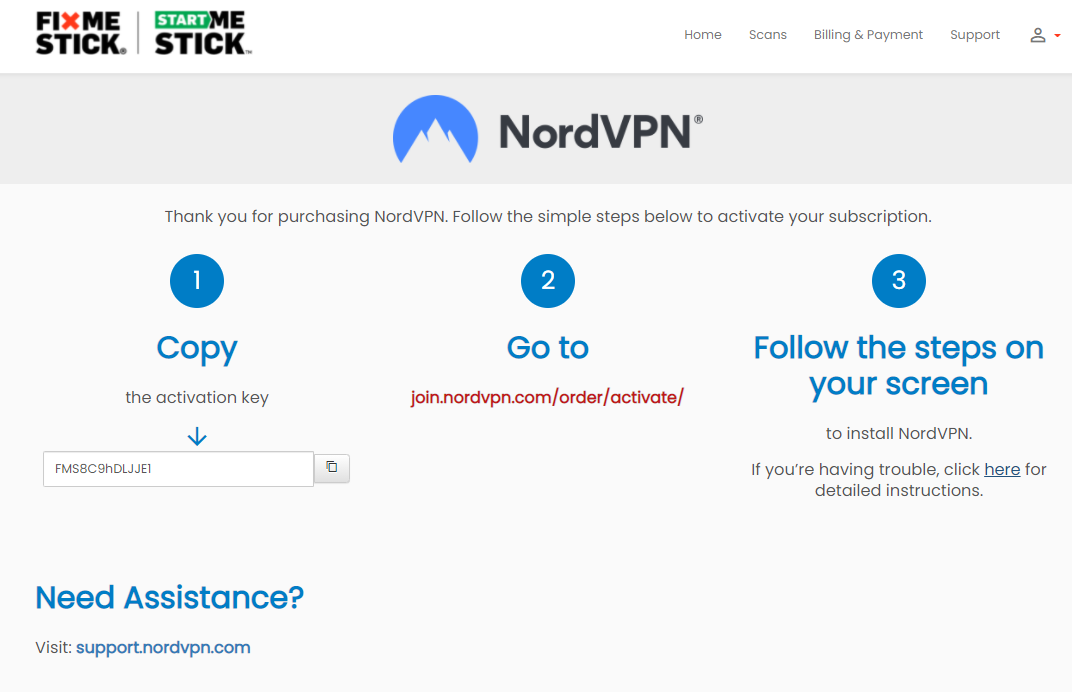 Downloading and Installing NordVPN:
1. You will be taken to a webpage with the title Create account. Enter your activation code, your email address and create a password, then click Create Account.
2. Next, a file will download. You can find it in your Downloads folder, or at the bottom of your screen. Double left-click on the download to run the NordVPN Setup software.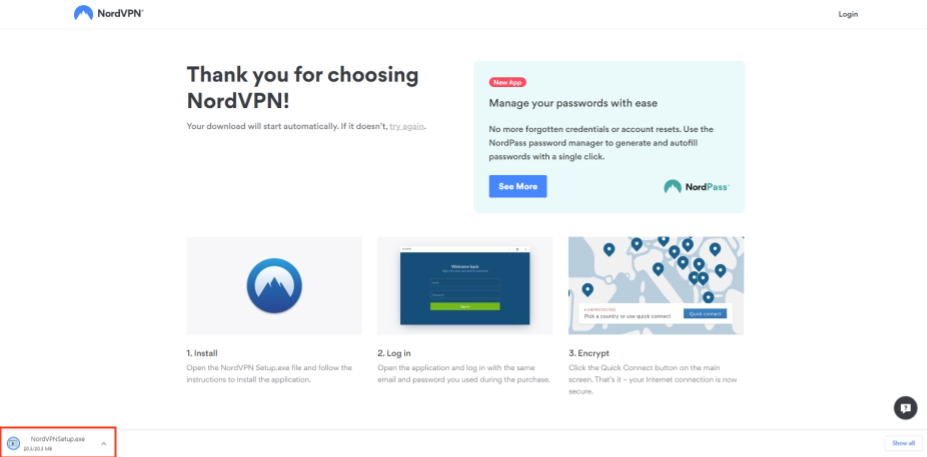 3. NordVPN will begin to install on your computer. Follow the steps on your screen to complete the installation:

4. When it is finished installing you can open NordVPN and log in with the email address and password you used in step 1.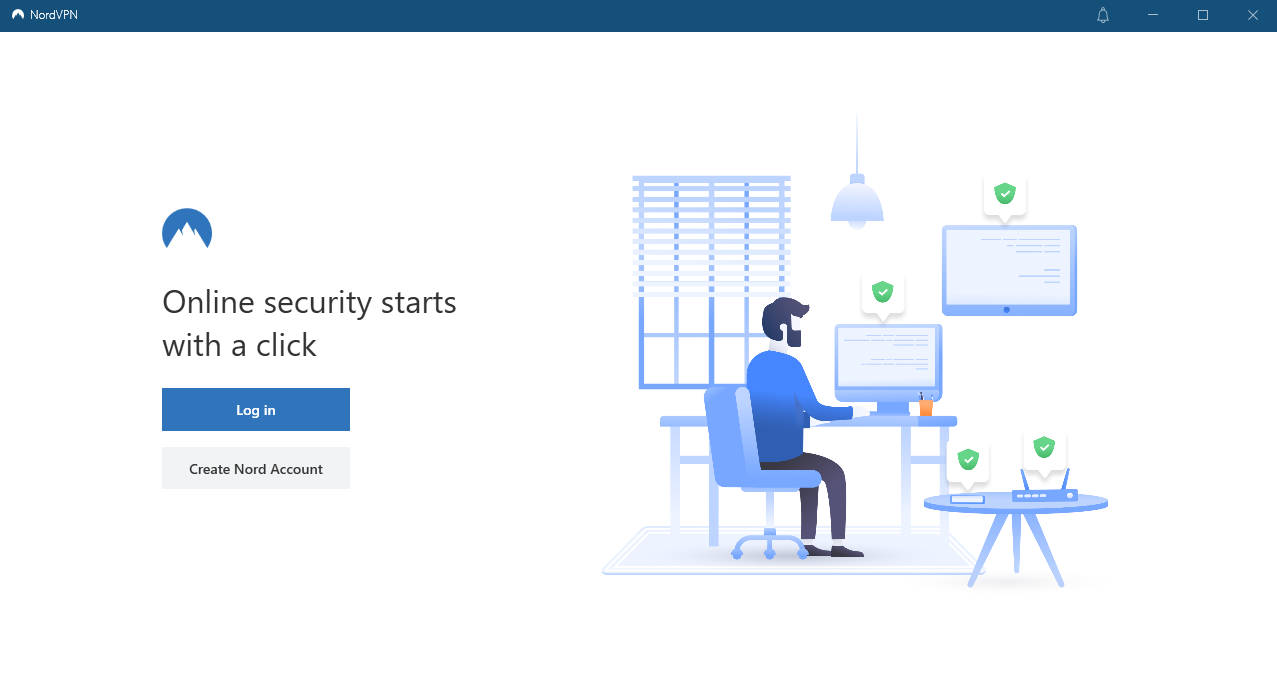 5. You can now connect to servers around the world to get secure and private access to the internet.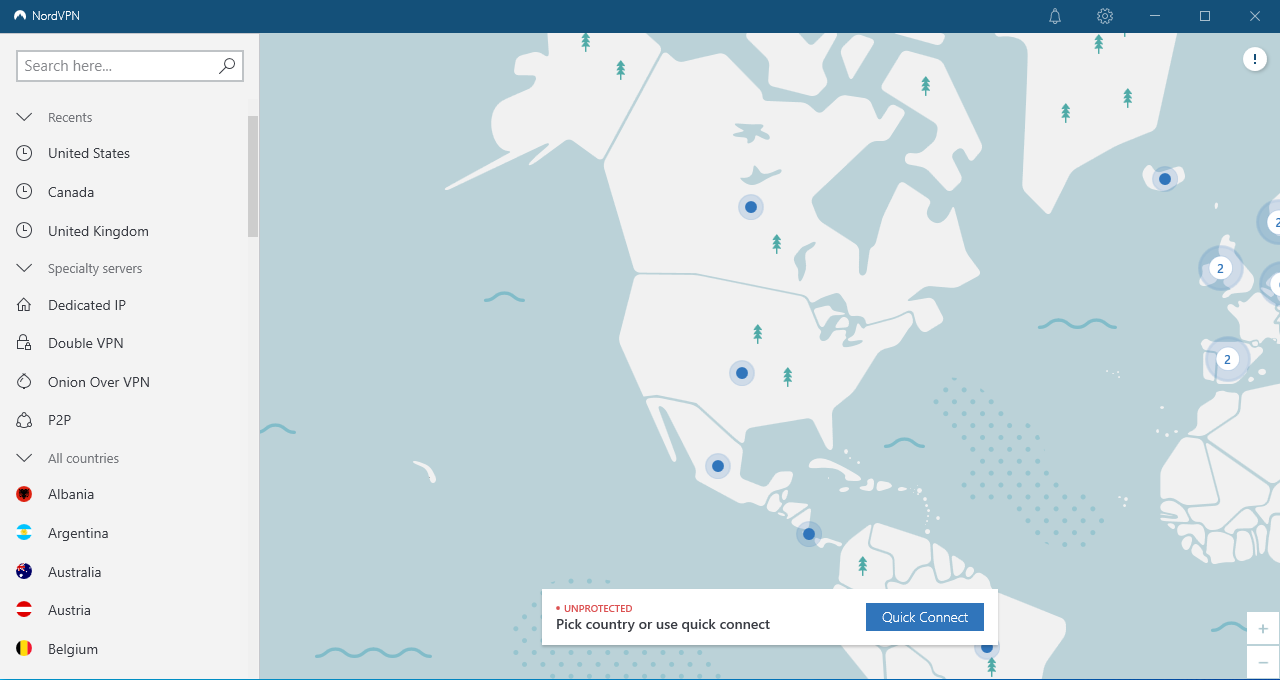 You can close the window after you've connected. NordVPN will continue protecting your computer as you use it, and should automatically open whenever you start your computer.
Checking and Updating Your Subscription
To check or update your subscription information, click the gear in the right hand corner of the application and click My Account: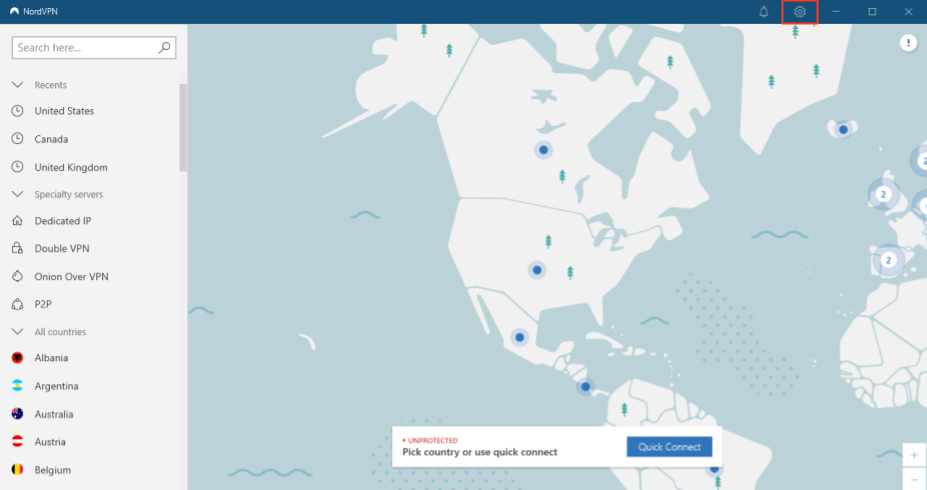 If you are experiencing difficulties with your NordVPN subscription, you can contact customer support by clicking here.
To learn how to set up NordVPN on a wide range of other platforms, click here.