A Factory Upgrade will reset your StartMeStick. It is the best way to quickly fix a StartMeStick if it is not working as expected, and, to get the latest and greatest version of the StartMeStick software.
Here's how to Factory Upgrade:
1. With your computer on and your StartMeStick plugged in, click here to download the Factory Upgrade.
2. If you are using Google Chrome, you will see the download appear in a toolbar at the bottom of your browser.

Otherwise, you can find the file in the Downloads folder in your Finder, found in your Dock at the bottom of the screen.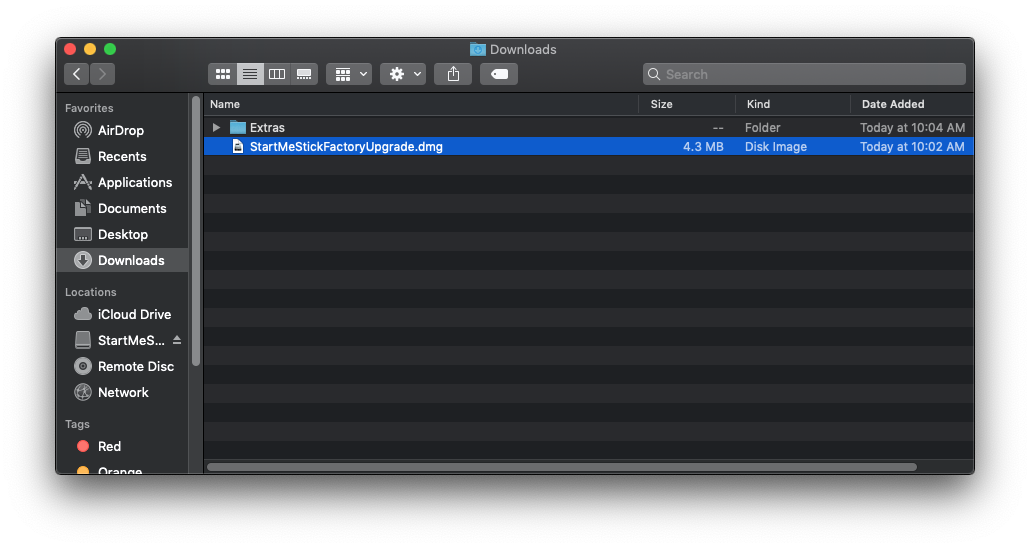 3. Double-click on the download, which should then open this window: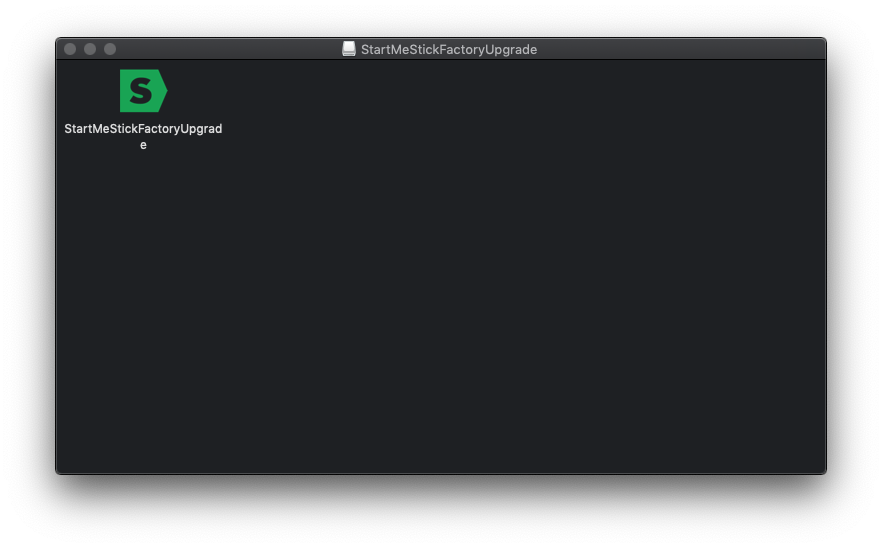 4. Double left-click on the StartMeStickFactoryUpgrade icon, or right-click on it once and select Open, and then allow the application to open by clicking Open.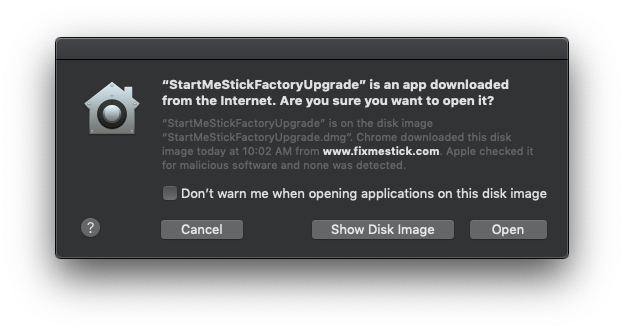 Note: your security preferences may require that you enter your password.
Now wait for the download to complete. It can take up to several minutes.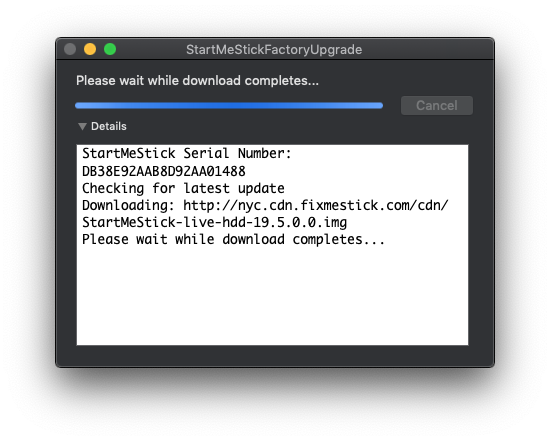 5. Once the window shows that the Factory Upgrade has downloaded successfully, you can shut your computer down and follow these steps if you wish to launch your StartMeStick.