This article explains how to install and use System Mechanic after purchasing from FixMeStick.
Index:
Adding More Time to Your Current System Mechanic Subscription
Computers require cleaning and servicing, just like your car does, and they may begin to run poorly and even break down if not maintained. You maintain your car because of the large investment you have in it, and you should maintain your computer just as carefully.
Maintaining your PC is difficult, if not downright impossible, without the right tools. Unfortunately, not all maintenance tools are included with the operating system. System Mechanic solves this problem with its complete collection of tools that keep your system running smoothly, quickly, and error free.
What Does It Do?
Removes junk files and folders and duplicate files. Too much clutter on your hard drive not only consumes space – it means your PC has to work harder to find the files you do need. Downloads, duplicates and temporary files can be deleted altogether by System Mechanic.
Cleans your system registry. The Windows registry is a database used to store important settings and information for Windows operating systems. The registry contains information and settings for all the hardware, software, users, and preferences of your computer and your operating system.
Whenever you makes any changes to the Control Panel settings, file associations, System Policies, or installed software, the changes are reflected and stored in the registry. After years of software installs (and uninstalls), hardware changes, and program upgrades, the registry can be littered with invalid and unused entries. System Mechanic cleans the registry, getting rid of those unused registry entries, helping your PC perform more efficiently.
Defrags your hard drive. 'Defragging' is short for 'de-fragmenting' and it's a process run on most hard drives to help make accessing the files on that disk faster. De-fragging is something you need to do periodically as files on the disk become more and more fragmented over time.
Note: System Mechanic does not defrag Solid State Drives (SSDs), as it does not provide the same benefits as defragmenting a mechanical HDD (hard disk drive) and can cause unnecessary wear. The defragging step will only be taken if an HDD is detected.
System Mechanic provides many more PC maintenance services, such as:
Fixing or removing broken shortcuts
Optimizing your internet performance
Managing your computer's memory
Protecting against security vulnerabilities
The software is compatible with Windows 7, 8, 8.1, 10, and you can use it on an unlimited amount of PC computers in your home.
Once you've purchased your System Mechanic, you will receive 2 emails: 1) a receipt to confirm your purchase and 2) an activation email. Either one of these emails will have both your activation key and a link that will begin to download your System Mechanic.
If you cannot locate either of your activation emails, try typing the subject line "

Action required: Download and activate your purchase of iolo System Mechanic

" into the search bar in your email inbox.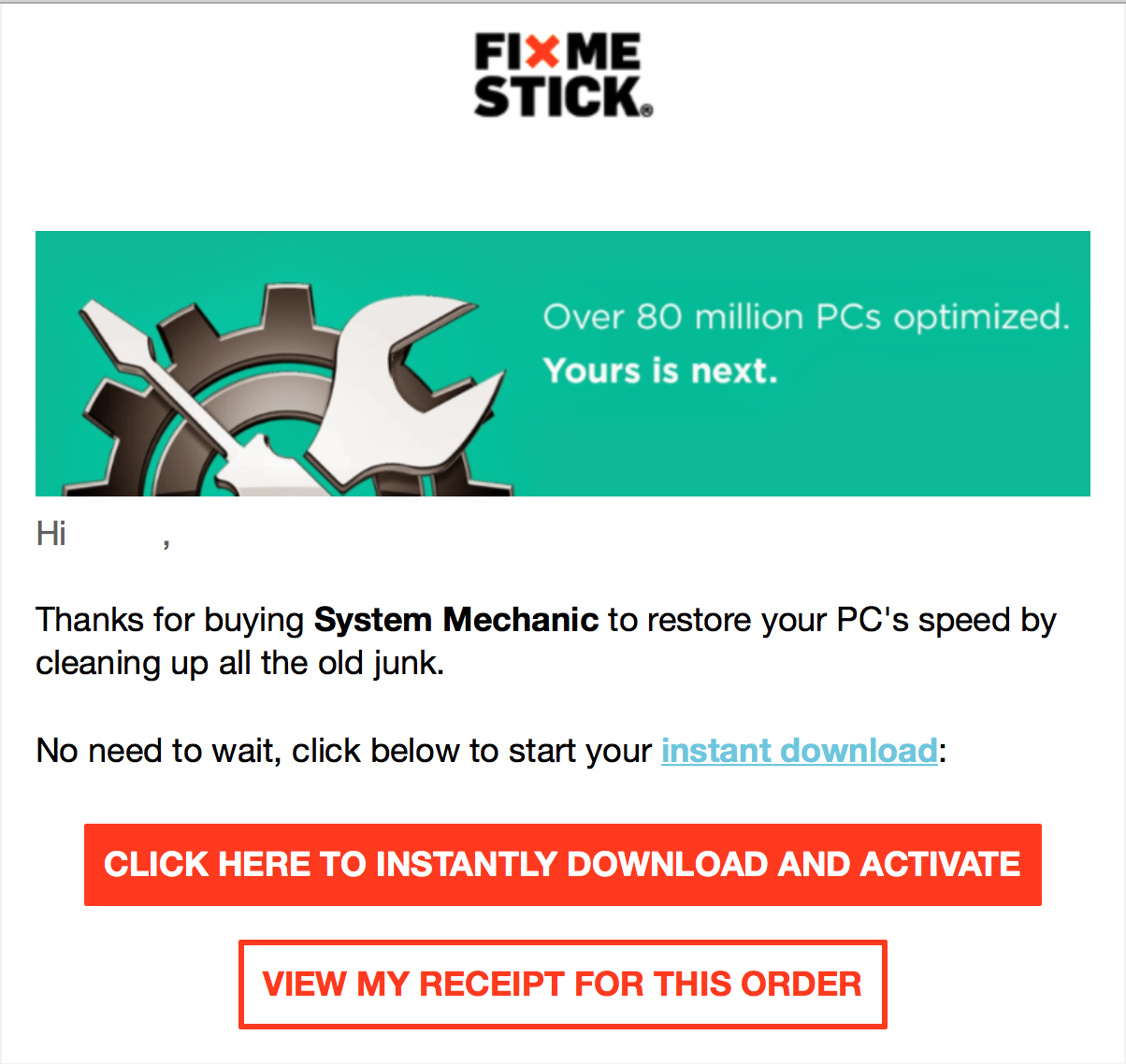 1. Click on either the link in your receipt or the button Click here to instantly download and activate in the activate email (above).
If you are having trouble finding the download link, you can access it here

.

If you are having trouble locating the emails that contain your activation key, please contact support

here

.
2. This will bring you to an activation page. Write down or use the right-click function on your mouse or trackpad to copy the 20-digit activation key. Alternatively, highlight the activation key with your cursor and press CTRL+C to copy.
You should see the program download either in the base of your Internet browser window: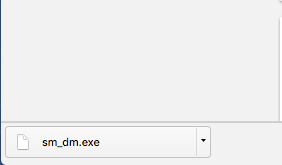 or in your Downloads folder: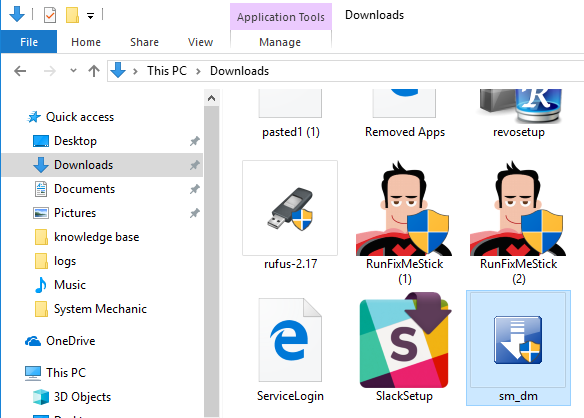 3. This should start the download process and you will be prompted to save a copy of the program on your computer. Click Yes and save it where it is indicated: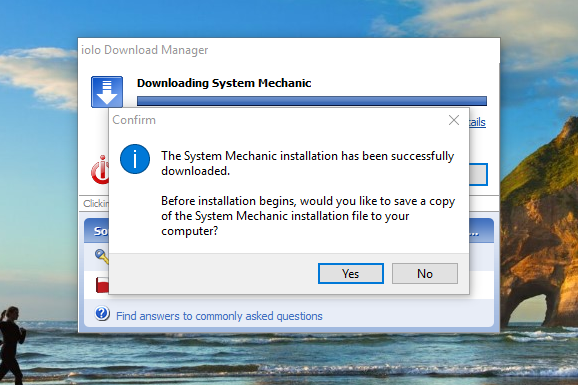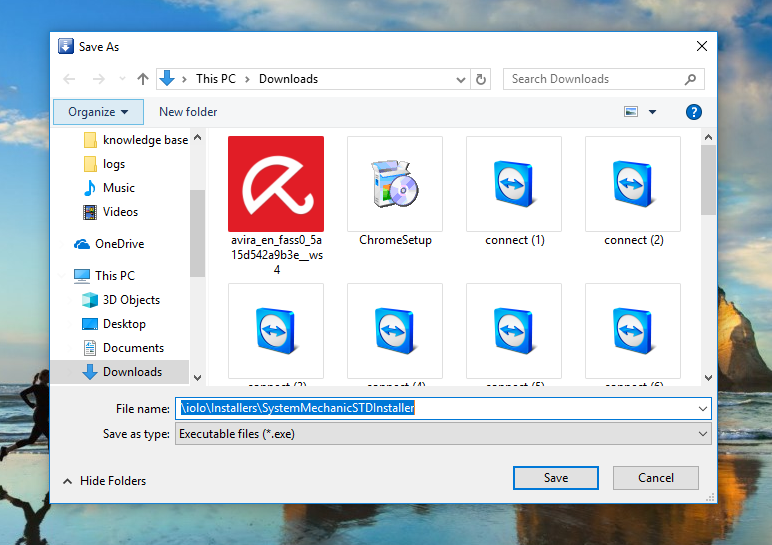 4. This will begin the installation process. Follow the steps by clicking Next and Accept the license agreement in the Installation Wizard to install System Mechanic: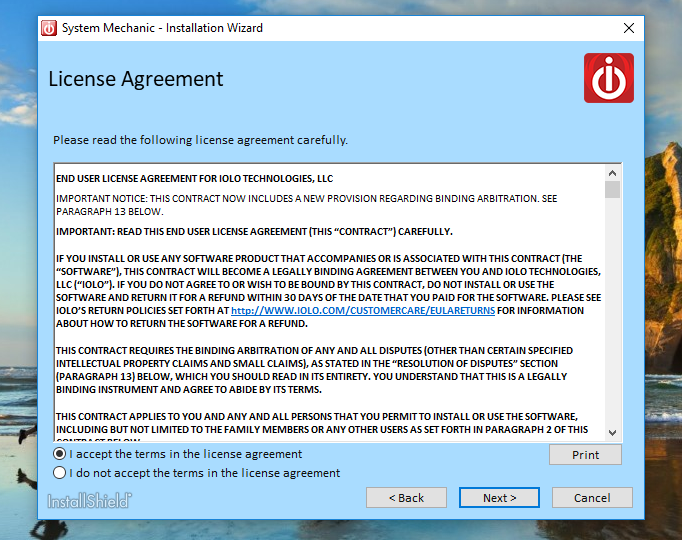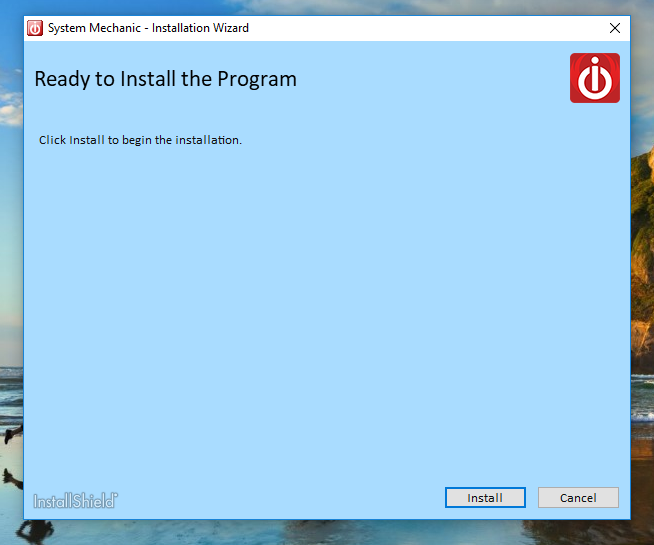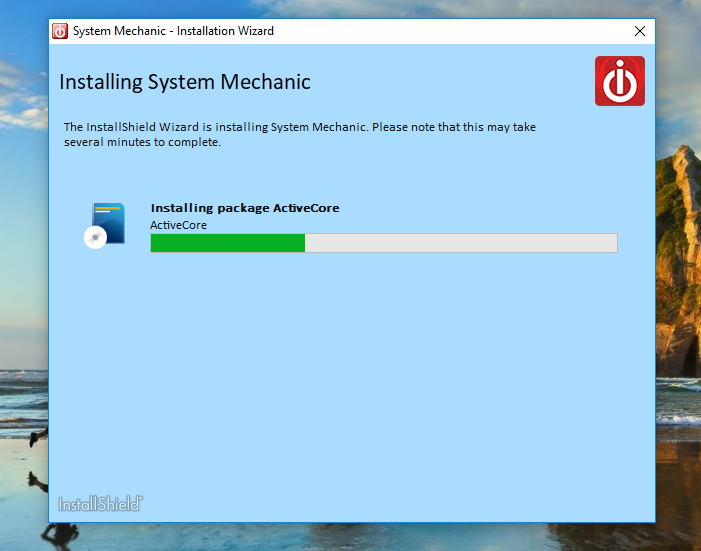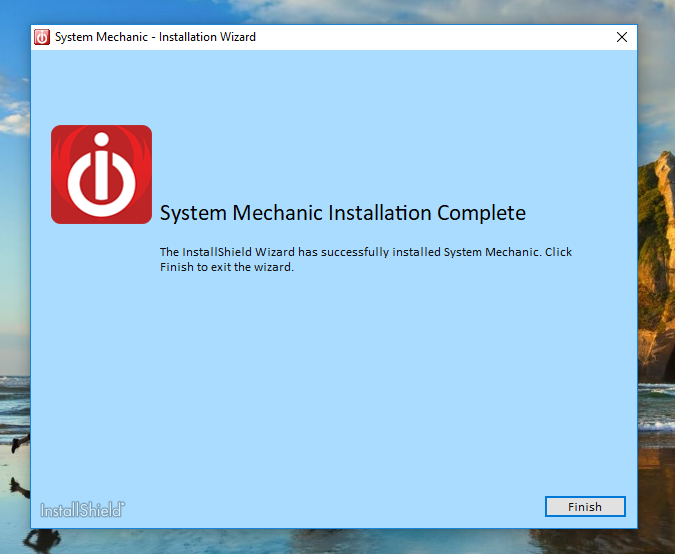 5. You will now see the System Mechanic interface on your screen. Click Activate Now to activate your license: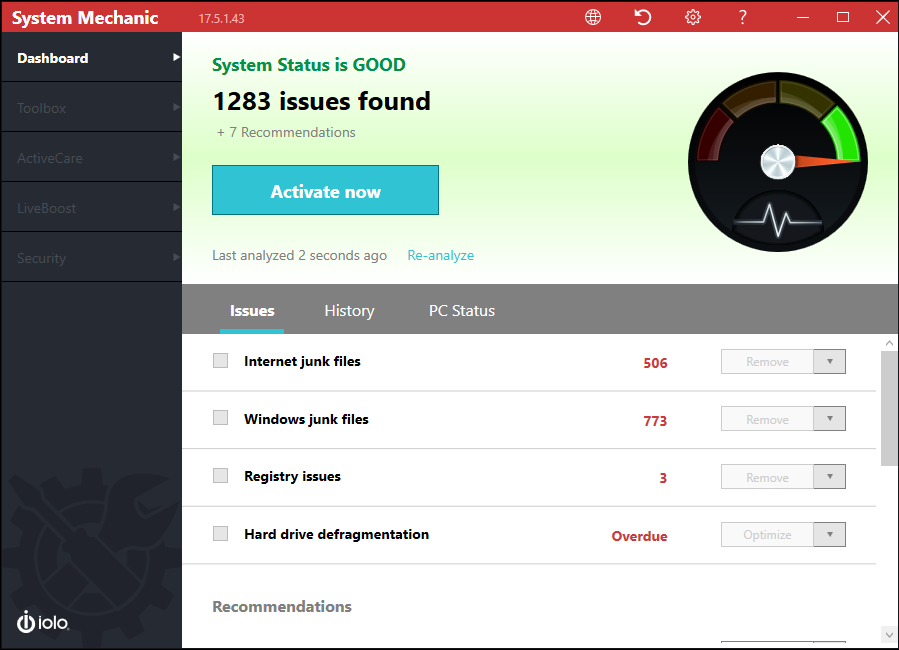 6. You will be prompted to input your 20-digit activation key and your e-mail. Once you have done so, click Activate Now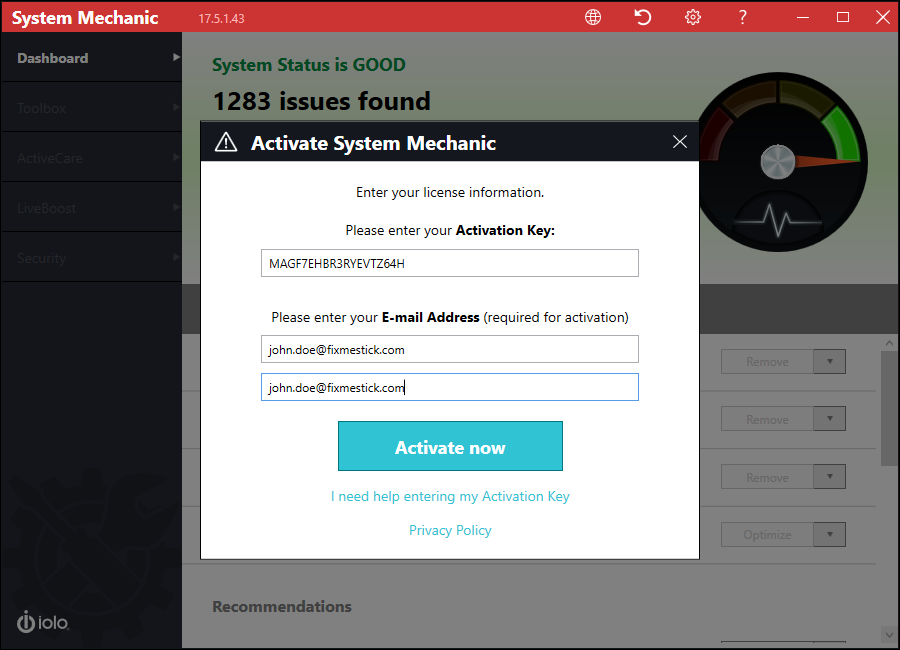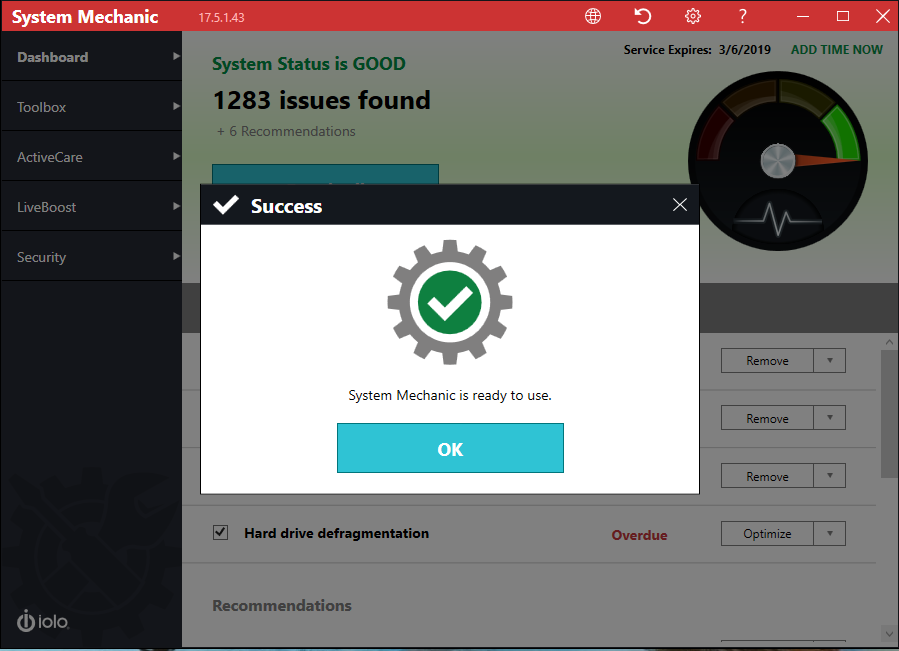 7. You now have System Mechanic installed and you can click Analyze Now to begin analyzing your computer.
Adding More Time to Your Current System Mechanic Subscription:
Happy with System Mechanic? You can add more time to your subscription!

1. Open the System Mechanic application on your desktop and clicking on Add Time.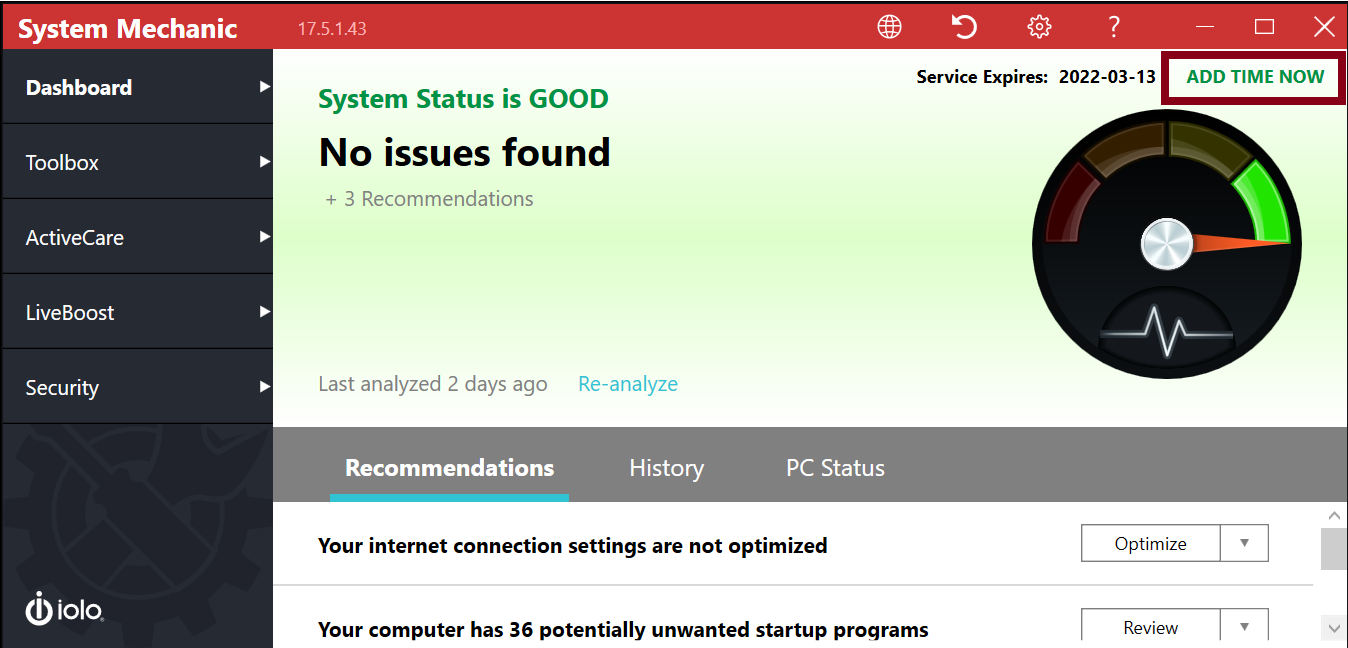 2. Select the amount of time you would like to add and click Buy.
3. Add your payment information. Click Continue to add time to your subscription.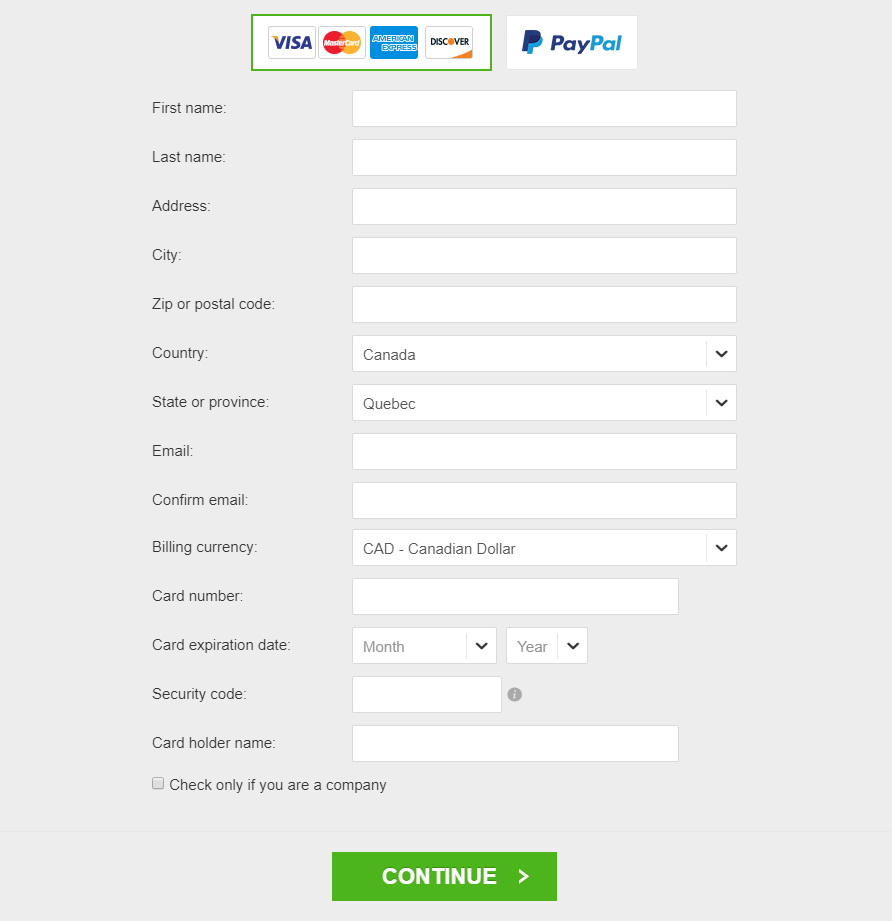 Having trouble adding time to your subscription? Contact us and we'll be happy to help you.
If you're having trouble installing or using System Mechanic, you may visit their website for more help.

If you're having trouble installing or using System Mechanic, you may have to disable your Windows Defender or Antivirus software before you can properly install it.

Click here

for instructions on how to disable Windows Defender.

If you're having trouble entering your activation key please visit this page.