In this article, we will explain how to perform a Factory Upgrade of your FixMeStick on Mac computer.
Index:
Factory Upgrading Your FixMeStick
I'm Getting the Message "Failed To UnMount" During the Factory Upgrade
Factory Upgrading Your FixMeStick
1. With your computer on and your FixMeStick plugged in, click here to download the factory upgrade.
2. If you are using Google Chrome, you will see the download appear in a toolbar at the bottom of your browser.

Otherwise, you can find the file in the Downloads folder in your Finder, found in your Dock at the bottom of the screen.

3. Double-click on the download, which should then open this window: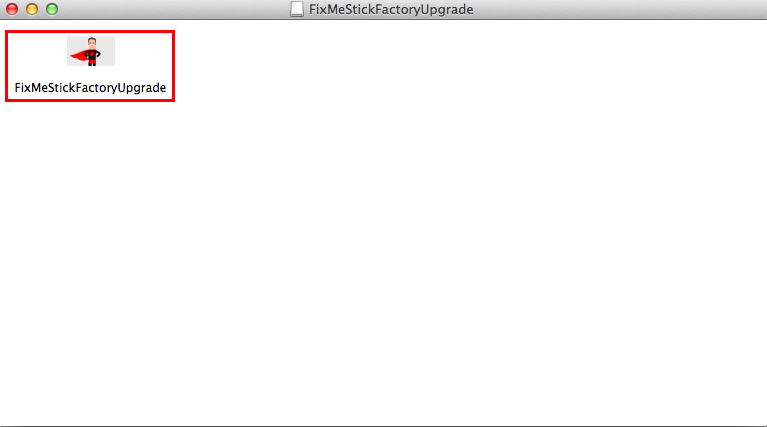 4. Double left-click on the FixMeStickFactoryUpgrade icon, or right-click on it once and select Open, and then allow the application to open by clicking Yes.
Note: your security preferences may require that you enter your password.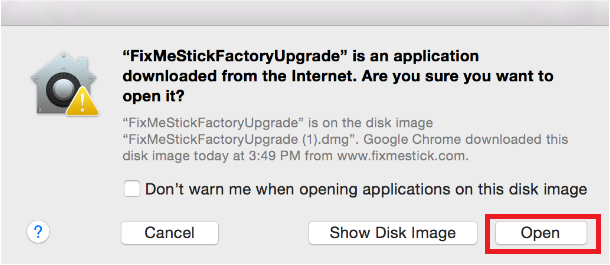 Now wait for the download to complete. It can take up to several minutes.

5. Once the window shows that the factory upgrade has downloaded successfully, then shut your computer down and try starting a scan over from the beginning using these steps.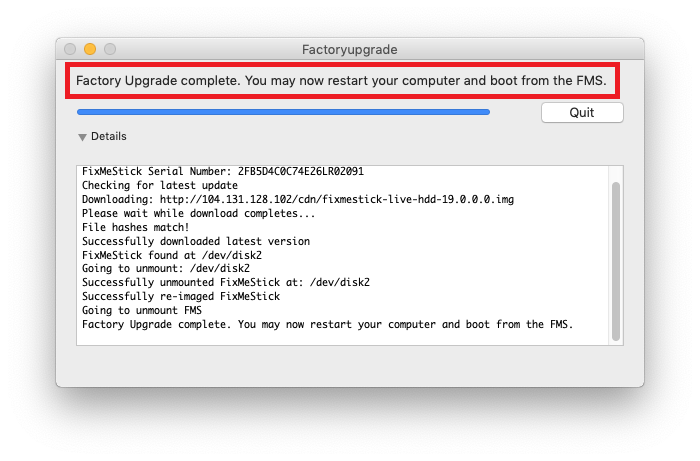 I'm Getting The Message "Failed To UnMount FixMeStick" During The Factory Upgrade
If you're seeing a message that says "Failed to unmount FixMeStick", your Factory Upgrade has failed.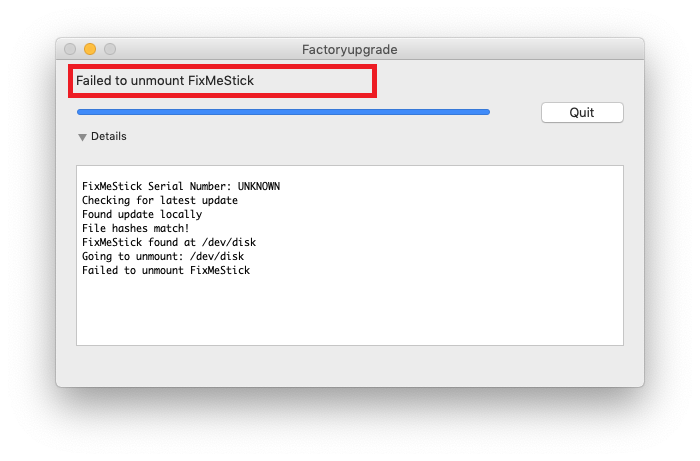 This issue is most typically resolved by retrying the Factory Upgrade on your Mac. To retry the update, click here and follow steps 1-5 again.
If you have tried the above fixes and you are still experiencing issues within your scan, please email or chat our customer support

team.