In this article, we explain how to proceed in the event your scan is freezing. There are a few steps you can take on our own to ensure this won't happen again! Below you will find instructions on how to do a Factory Upgrade, how to set up a Custom Scan, and when to call customer support for further assistance.
Index:
Factory Upgrading your FixMeStick
Factory Upgrading Your FixMeStick
1. With your computer on and your FixMeStick plugged in, click here to download the factory upgrade.
2. If you are using Google Chrome, you will see the download appear in a toolbar at the bottom of your browser.

Otherwise, you can find the file in the Downloads folder in your Finder, found in your Dock.

3. Double-click on the download, which should then open this window: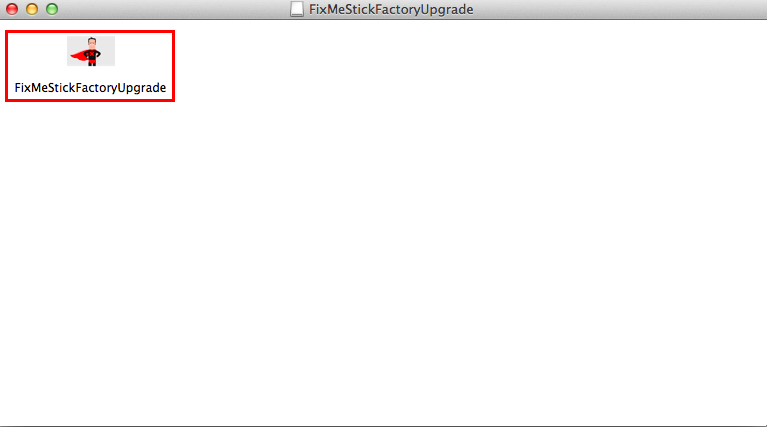 4. Right-click on the FixMeStickFactoryUpgrade icon, click Open, and then allow the application to open by clicking Yes.
Note: your security preferences may require that you enter your password.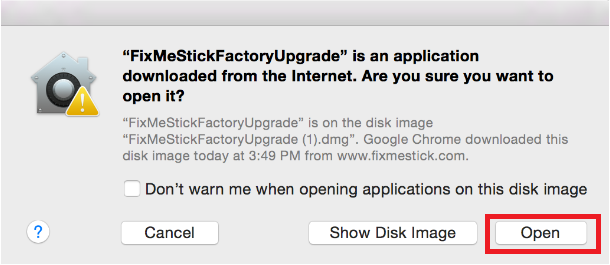 Now wait for the download to complete. It can take up to several minutes.

5. Once the window shows that the factory upgrade has downloaded successfully, then shut your computer down and try starting a scan over from the beginning using these steps.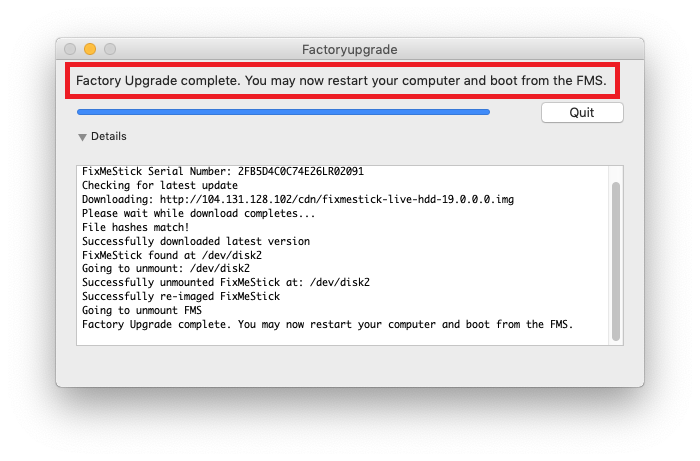 If you're seeing a message that says 'Failed to Unmount FixMeStick', click here.
1. If you are unable to move your mouse in the scan, this is an indication that the scan is frozen.
2. Hold the power button down until the computer is completely shut down.
Now that the computer is fully shut down it is safe to remove the FixMeStick.

If you are using a laptop, ensure that it is on a hard, flat surface. If you are using an iMac, check to make sure the tower isn't obstructed by any surrounding objects.
3. Plug the FixMeStick into a USB port.
4. Hold the Alt/Option key down on your keyboard.

5. Turn on your Mac.
You will see these boot device options on your screen.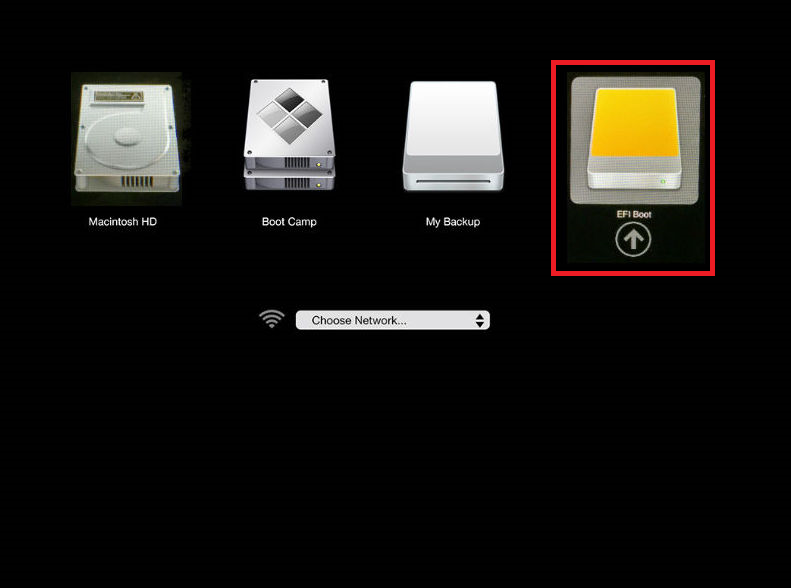 You may not be able to use your mouse on this screen. Use the arrow keys on your keyboard to select

EFI Boot,

and then press

Enter\Return

.

If you do not see EFI Boot in the Startup menu, follow these instructions to learn how to proceed.
6. Your FixMeStick for Mac will start booting.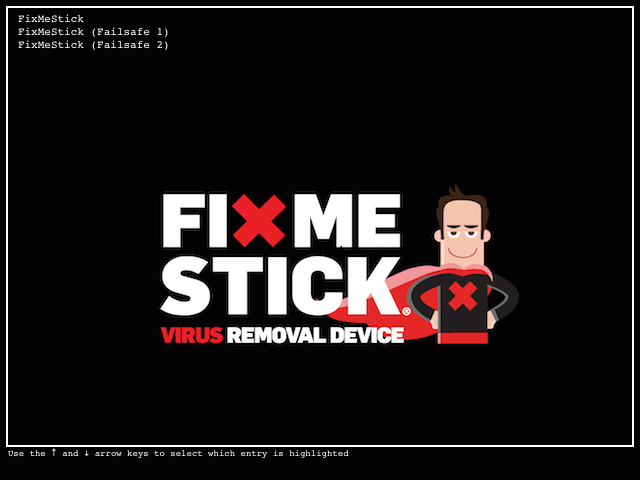 It may take some time for your wireless mouse and keyboard devices to pair with the computer. If it does not seem to be connecting, follow these instructions to learn how to proceed.
7. Next, the scan will prompt you to connect to your Wireless network. You can do so by clicking on the icon at the top right corner of your screen and selecting your network.
If you have a difficult time connecting to your network, follow these instructions to learn how to proceed.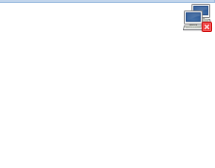 8. Click the Settings button.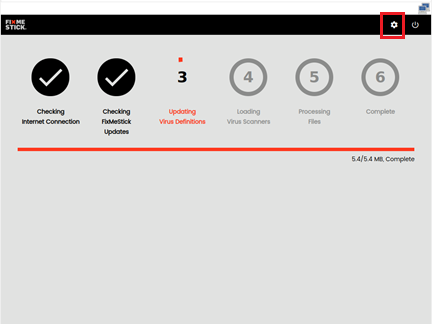 Click Virus Scan and un-check half the disks present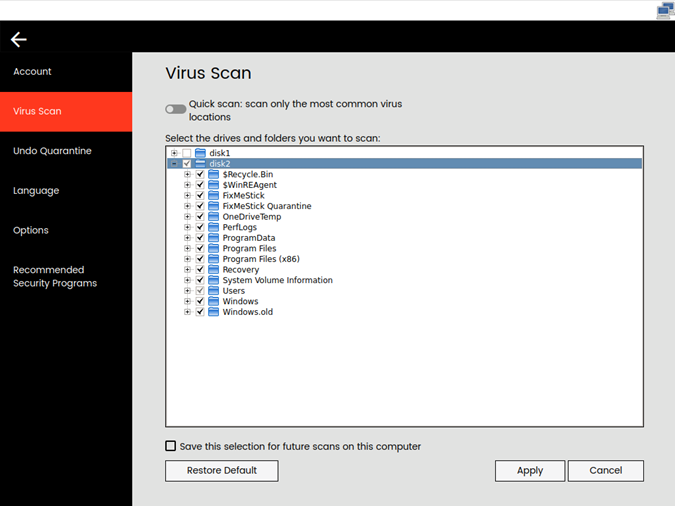 9. Continue the scan until completion.
Repeat these steps, this time checking off the alternate disks.
Continue the scan until completion.
10. When the scan is complete - Click Clean Computer.
Proceed to Exit the FixMeStick.
When the computer is shut down, you may remove the FixMeStick.
If you have tried the above fixes and you are still experiencing freezing issues within your scan, please email or chat our customer support

team.