The StartMeStick supports connecting Bluetooth devices.
Click on the Bluetooth symbol in the StartMeStick's system tray to see the Bluetooth devices in your area available for connection.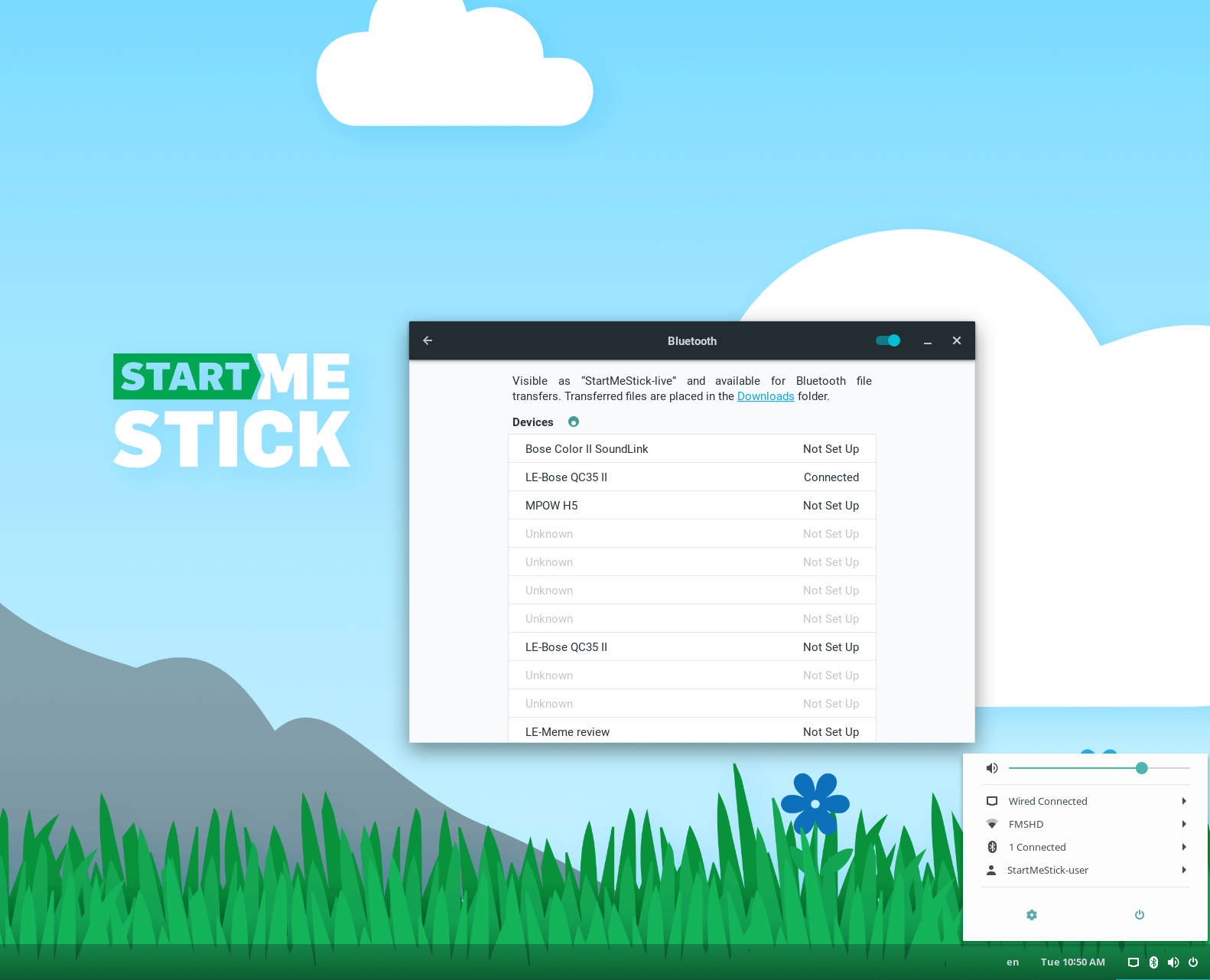 NOTE: The StartMeStick does NOT support connecting a Bluetooth mouse/keyboard without the use of a mouse/keyboard. For example, if you have an iMac with a Bluetooth mouse and/or keyboard, you will first need to use a USB mouse and keyboard to connect your Bluetooth mouse/keyboard to the StartMeStick.