In this article, we explain what to do if the FixMeStick with BackMeUp is only backing up a portion of your files.
1. You must boot into a FixMeStick scan in order to use the backup function. The backup process begins automatically once you are in the FixMeStick scan. This is the same process for launching the FixMeStick without the backup function. For instructions on how to get a scan started for a computer running Windows XP, Windows Vista, Windows 7, Windows 8/8.1, or Windows 10/11 click here.
Once your computer successfully launches a scan in FixMeStick you will see the following screen. You may also see a prompt to register your FixMeStick with BackMeUp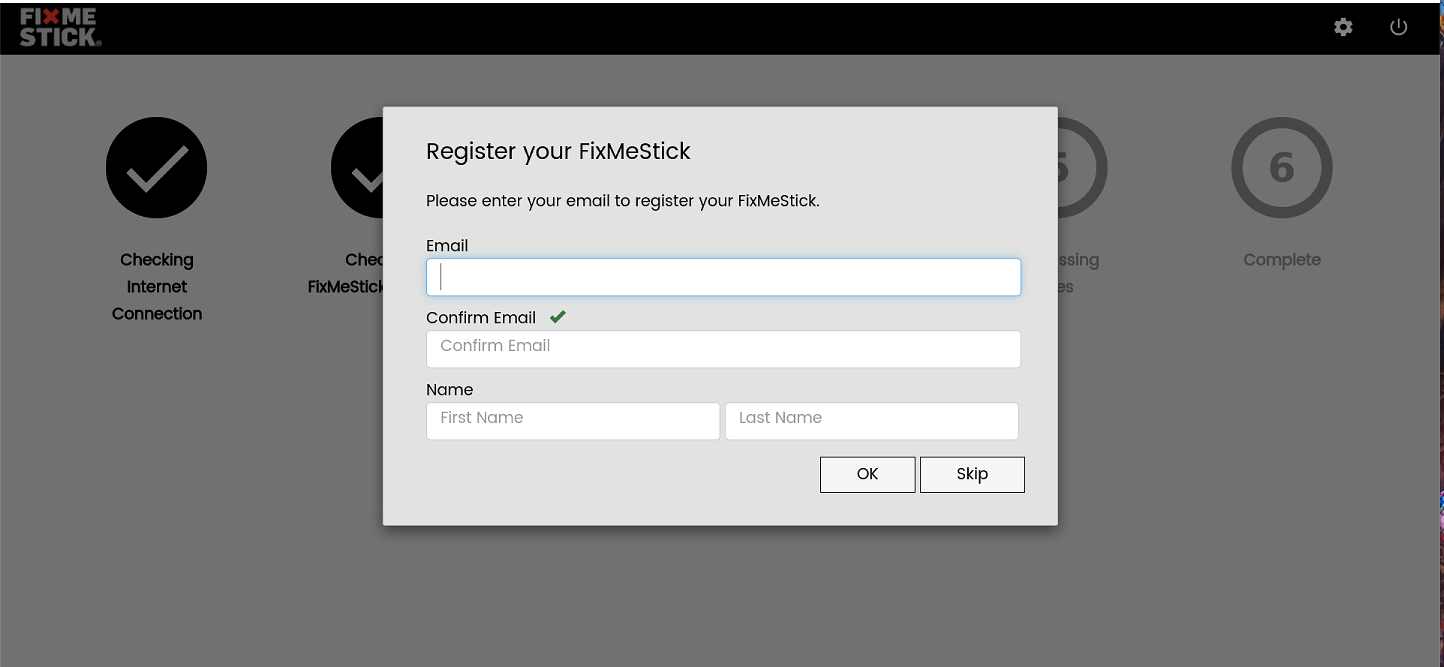 You can view the progress of your backup by looking in the lower right corner of the screen under File Backup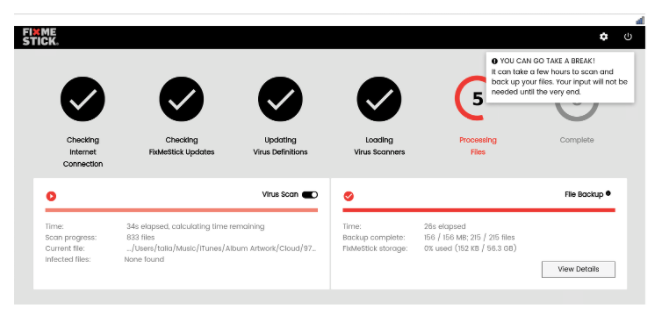 2. Left-click the Settings symbol, which looks like a gear, in the upper right corner of the screen.

3. The following menu will appear on the left-hand side of the screen. Left-click once on File Backup from the list of options.

4. On the right-hand side you'll see the title "File Backup" title at the top. Click on "Restore Defaults". The FixMeStick with BackMeUp will then reset to default settings and remove any manual selections for files.