In this article, you will be guided through the troubleshooting steps you should take in the event that you need to launch your FixMeStick from your computer's BIOS boot menu.
Launching a Scan from the Boot Menu
1. Shut down your computer.
2. Insert the FixMeStick into the USB port.
3. Power on your computer. Immediately start pressing the F12 key repeatedly in order for the computer boot menu to appear.
Note: if the F12 key does not work, please click here in order to find the appropriate key to press to access your computer boot menu.
4. Using the up and down arrow keys, move down the list of bootable device options until you reach an option that says either FixMeStick or USB. You will press enter to launch your computer from that option.
Your computer will start the FixMeStick program, and you will see our logo appear. The computer screen may go black for a moment, and the words FixMeStick… will appear in the top left corner. Eventually, our logo will appear again.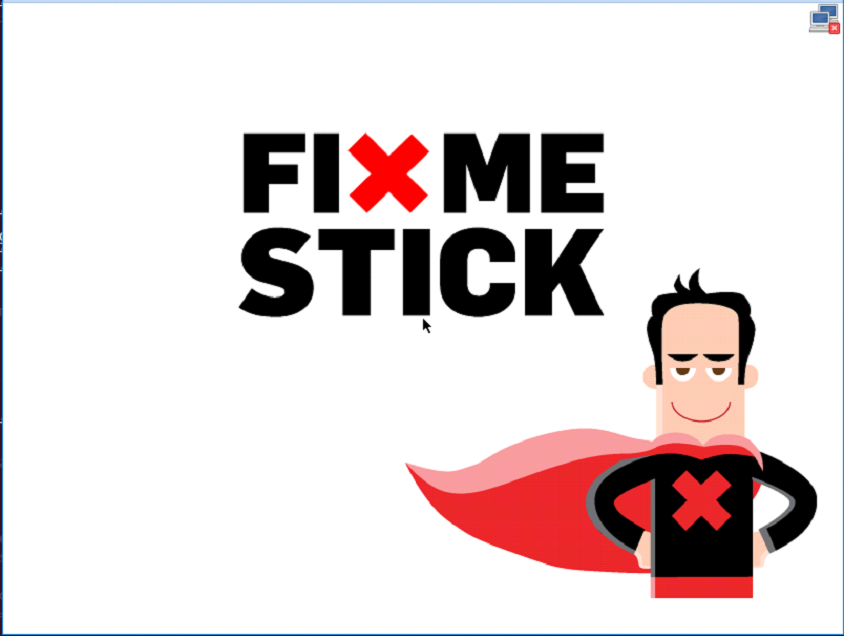 Our in-scan screen will appear, as shown below. Your computer will search for an internet connection in step one, and will connect automatically.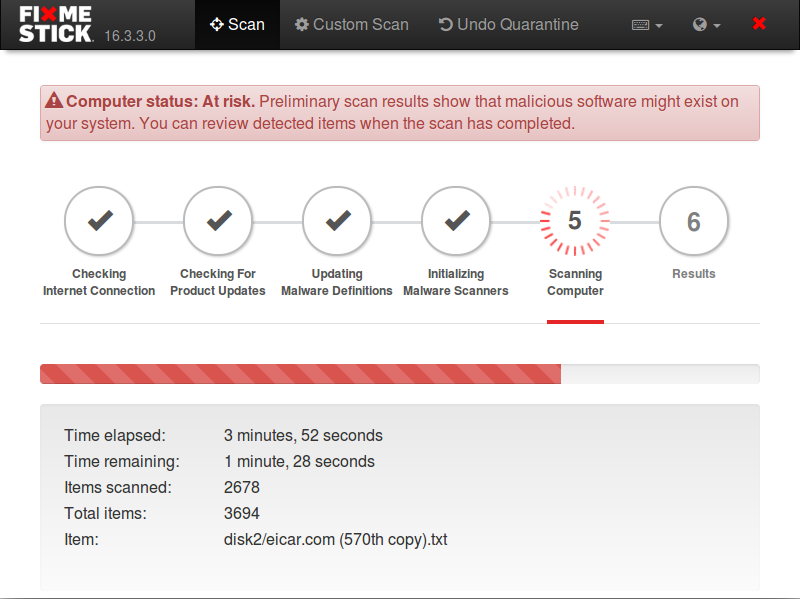 Step 2 will check for product updates, which is also automatic. At this point, the program may go back to the logo screen, and repeat steps one and two.
Step 3 is checking malware definitions, which is also automatic. You will be prompted in the upper-right hand corner to register your stick, as shown below. We highly recommend you register your stick.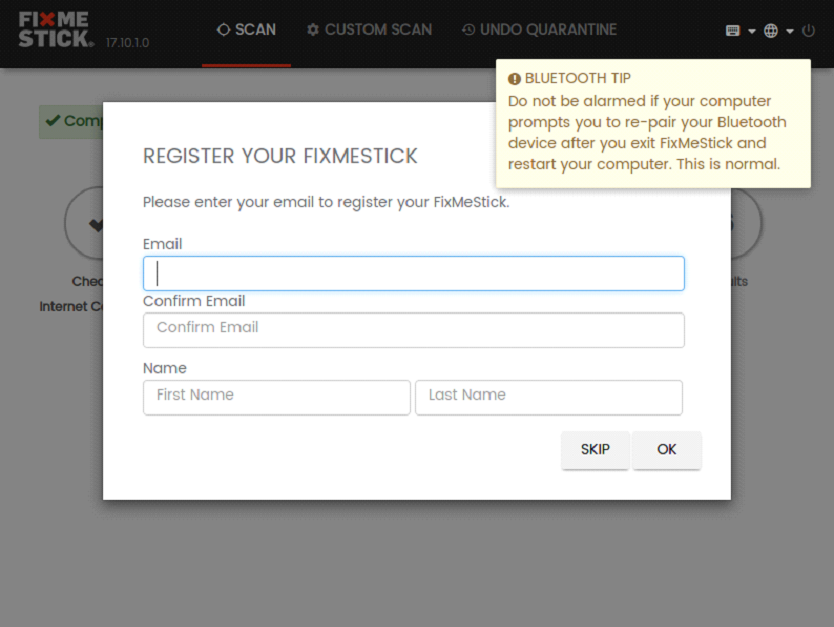 You may receive a message saying Please press any key or click your mouse to continue. If you receive this message, either press any button, or click on your mouse to continue the scan. If you do not receive this message, you can move on to the next step.
5. Once the scan if fully engaged in step three, you will be prompted with a message saying Your input is no longer needed. This scan can take from one to several hours. At this point, you can leave your computer and let the scan run its course. Scans typically take between two and six hours to complete, but may be longer depending on the number of files on the computer.
6. When the scan is complete, our program will show you each item it's found, and ask if you would like to clean it, as shown below. Simply left-click Clean Computer. If no threats were found, you can skip this option.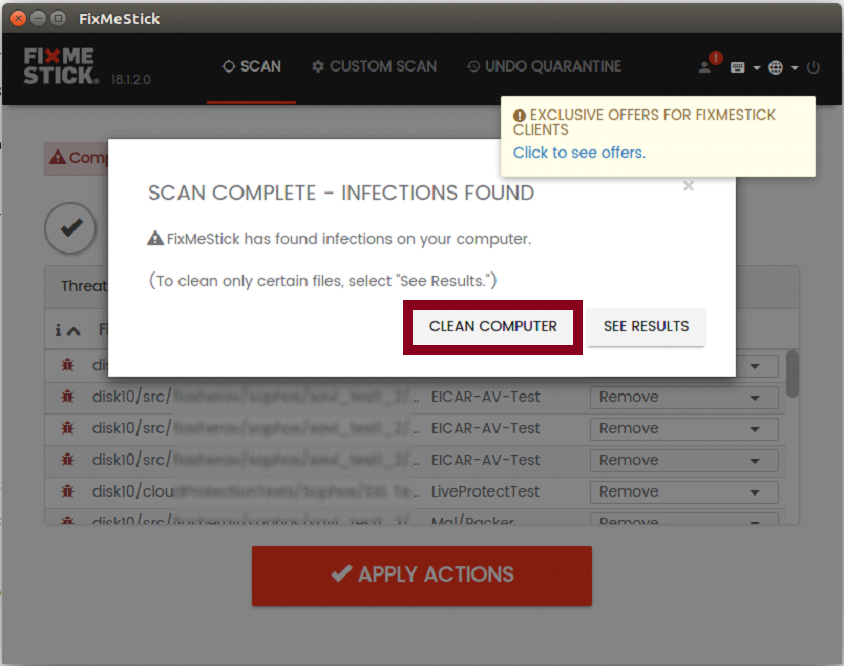 7. When the FixMeStick has completed its cleaning, you will receive a notice to exit FixMeStick and restart your computer. Once you left-click exit, you can remove our USB device and start your computer again.
Manufacturer
Boot Menu
Additional Steps
Acer
F12
For models Aspire v3, v5, v7: The "F12 Boot Menu" must be enabled in BIOS. It is disabled by default. Tap F2 on startup and follow these steps.
Apple
Option
 
Asus (Desktop)
F8
 

Asus

(Laptop)

Esc
 
Compaq
Esc or F9
 
Dell
F12
 

eMachines

F12
 

Gateway

Esc or F10
 
HP
Esc or F9
 
Intel
F10
 
Lenovo (Desktop)
F12, F8 or F10
 
Lenovo (Laptop)
F12 or Fn + F11
 
NEC
F5
 
Packard Bell
F8
 
Samsung
F10
 
Sony
F11
Some Vaio computers have an ASSIST key on the keyboard. If yours does, turn the computer off, press ASSIST, and then F11 for the boot menu.
Toshiba
F12